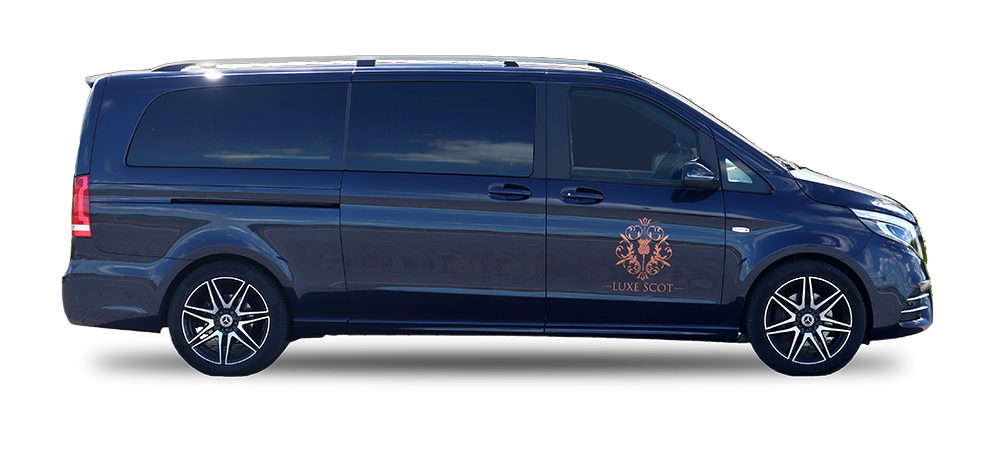 JET CLASS
Hourly Rate (minimum 4 hours)£90
Aberdeen Airport Transfer to City£250
* Please note that prices may vary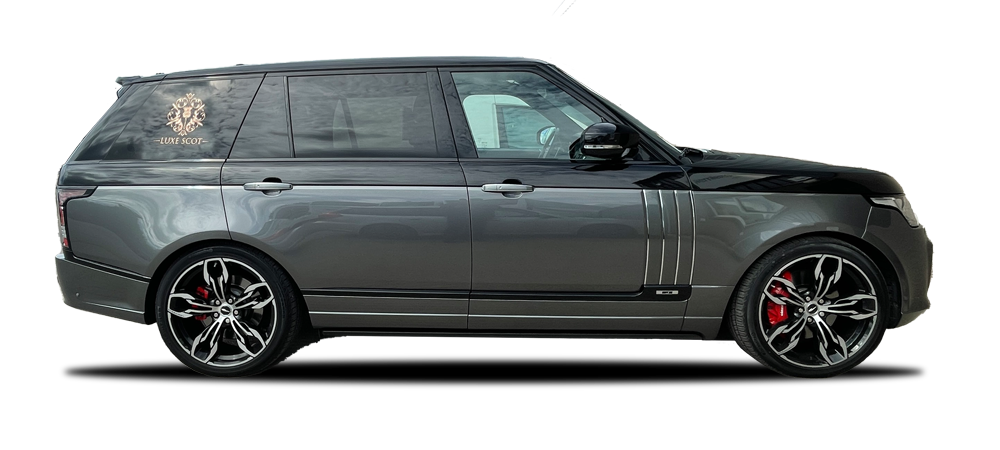 RANGE ROVER
Hourly Rate (minimum 4 hours)£80
Aberdeen Airport Transfer to City£190
* Please note that prices may vary
HAVE MORE PEOPLE?
NO PROBLEM, WE HAVE LUXURY 8, 19 & 25 SEATERS
If you require multiple vehicles, this is not an issue for us.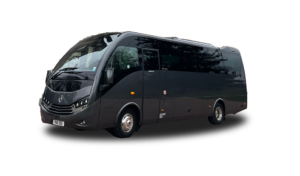 SPEAK TO THE LUXE TEAM
Luxe Scot Jet Class Vehicles
TAILOR MADE LUXURY EXPERIENCES

THE LUXURIOUS DRAM
This is one of the best ways to see Scotland's phenomenal whisky industry in a truely extrodinary way.
Luxe Scot have partnered with industry leaders to make our experience the best they can be for our customers only.
This experience can not be achieved anywhere else we pride ourselves on exclusivity.

THE SPEYSIDE EXPERIENCE
Travel in luxury to the heart of the whisky industry in the breathtaking jet class vehicles.
We travel to Speyside to find some of Scotland's hidden gems, that have been carefully picked for this exclusive experience.
The best way to see the beautiful Scottish countryside on your luxurious journey to these great places.
LOOKING FOR SOMETHING BESPOKE / TAILOR-MADE ?
What better way to explore the grandeur of Scotland than with your very own personal, luxury travel experience
Our founding mission was, and always will be, to thoroughly exceed expectations when it comes to tailor-made luxury on four wheels.
This is so much more than VIP treatment.
It's an ultra-refined VVIP experience.
And it will be finely-tuned to meet all and any requirements you could ever have.
Are you ready to step into the world of four-wheeled luxury and prestige?
Whether you're…
Looking to arrive at the airport in style,
Organising unforgettable golf day transport,
Pulling out all the stops for a special occasion,
Making a grand entrance at that industry event,
Adding a luxurious surprise to your wedding day,
Out for only the best when it comes to relaxed business travel,
Or seeking the ultimate wow-factor as you tour a potential client around Scotland,
We'd love to take you.